We can transform your kitchen to a complete new space that is more functional for your life style.
When it comes to kitchen remodeling, the level of cabinetry is a great place to start, and we offer two levels of cabinetry: budget-friendly stock cabinets and custom cabinets. They differ significantly in terms of style and price, which will influence your decision when deciding on the design that best meets your needs.
The manufacturer constructs stock cabinets based on industry-standard styles and measurements. They are built to predetermined specifications and offer very limited customization while maintaining high quality. These cabinets are less expensive than custom cabinets, but you have fewer options for styles and materials because you are limited to what is available. A big advantage is that offers a quicker lead time.
Luxury you can afford | Quality you can trust.
Custom cabinets provide the most flexibility. Everything is under your complete control, including the wood, stain color, size, finish, hardware, and accessories. Custom cabinets add significant value to your home and make your kitchen unique.
The finished product will be of much higher quality than stock products. Your options for door style and finish are virtually limitless. With custom cabinets, you can change the heights and widths to gain access to more storage and counter space, which has a significant impact on your design.
IMAGINATION DECIDES EVERYTHING (Blaise Pascal)
Constructed in HDPE, this new outdoor kitchen collection offers elegance with casual sophistication.
Careful detailing has gone into the design and execution of each piece, from the well-crafted door embossing and edging to the innovative, patented hidden joinery technology for solid joints. 
THE DETAILS MAKE US DIFFERENT
INSPIRING EVERYONE TO LIVE OUTDOORS!
Discover the many details that make this all-weather cabinetry like no other brand.
ALL PRODUCTS ARE MADE TO ORDER AND SHIP IN 7-10 DAYS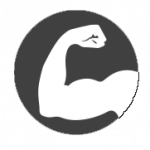 DURABLE CONSTRUCTION
The 3/4" marine-grade HDPE is UV and weather-resistant. Cabinets will never rot, delaminate, or splinter and never need refinishing.
INNOVATIVE TECHNOLOGY
Uniquely constructed with an hidden patented joinery technology for a beautiful finish with no visible fasteners.
MADE IN THE USA
Discover the excellence of Americanmade outdoor cabinetry. Our outdoor cabinets are manufactured and hand-assembled in Tampa, Florida with materials sourced from American companies.
LIMITED LIFETIME WARRANTY
Assures the cabinetry you are buying is of good quality and without manufacturing defects, for years of worry-free enjoyment.
EASY TO CLEAN
Easy-to-clean surfaces means you spend more time enjoying your cabinetry and less time cleaning them.
100% RECYCLABLE
HDPE has a recycling code of 2, which means at the end of its lifetime, it is easily recycled into usable products for home and garden.
Make your dream SPA space a reality. Relax, revitalize, refresh.
A place to unwind…
THE BODY, MIND, & SOUL